Darcy Bomford
Chief Executive Officer and Director
Mr. Bomford is the Chief Executive Officer and a director of True Leaf, a position he has held since the Company's inception. Mr. Bomford has three decades of pet executive experience, with extensive expertise in marketing, product development and professional manufacturing systems. Prior to founding True Leaf, Mr. Bomford was the Chief Executive Officer of Darford International, a publicly-traded pet food manufacturer which he founded in 1987. During his years with Darford, Mr. Bomford led the construction of three federally inspected production plants in the United States and Canada. Following the acquisition of Darford by Can Am Pet Treats Ltd., Mr. Bomford began focusing his attention on the medical marijuana industry and regulations in Canada as it relates to pet care and wellness. This ultimately led to Mr. Bomford founding TL Medicine, True Leaf's predecessor company, in 2013.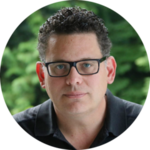 Kerry Biggs, CPA, MBA
Chief Financial Officer
Mr. Biggs has more than 20 years of finance and business experience, most recently with lululemon athletica, where he was Vice President, Treasurer looking after capital markets, liquidity, treasury, insurance and risk activities for the NASDAQ-listed company. Previously, he served as Vice President, Finance at Global Container Terminals where he was responsible for capital markets, risk management, accounting, tax planning, and corporate M&A activities. He also worked in senior finance roles for Finning International and Enbridge, both large publicly traded companies.
Mr. Biggs holds an MBA from the Richard Ivey School of Business (University of Western Ontario), a Chartered Professional Accountant designation, and a Bachelor of Arts, Political Science degree from the University of Victoria.
Don Chisholm
Vice President, Global Branding
Don Chisholm is a brand and innovation expert with more than 30 years of experience working with brands such as Mike's Hard Lemonade, Vega, and Constellation Brands. Mr. Chisholm is Co-Founder and Innovation Director of True Leaf's branding partner, Dossier, a team that has extensive experience developing commercially successful brands in the health and wellness industry.
Kevin brings over 20 years of experience in consumer-packaged goods (CPG) to True Leaf as well as considerable expertise in accelerating businesses and brands in the pet industry. Prior to joining True Leaf, he served as Vice President, Marketing for Mars Petcare Canada, one of the globe's leading food manufacturers and the world's largest pet food company, owning top pet brands such as PEDIGREE®, IAMS® and ROYAL CANIN®. Previously, he was a marketing executive with GlaxoSmithKline (GSK).
Kevin has led teams on consumer and customer insights, strategic planning, marketing, sales strategy, eCommerce and project management functions. He is credited with leading the explosive growth of WHISKAS® and the cat treat brand TEMPTATIONS®, and while at GSK, laying the foundation for the Sensodyne® brand to become the #1 toothpaste in Canada.